Sep 09 2008


admin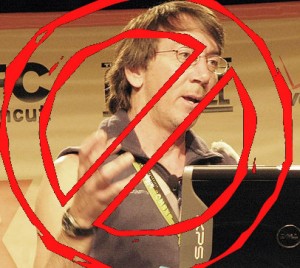 I used to like Will Wright.  He created Sim City, a fantastic game that celebrated the earth that God created for us and allowed you to use all your God given abilities to make an ideal society.  But if you ever felt like you had too much power, God would come in with a tornado or an earthquake and put you back in place.
You would think that as a member of the Episcopal Church, a smart man like Will Wright would not be capable of creating Spore.  However, we must be reminded that the Episcopal Church is the only church in america that ordains homosexuals on a regular basis.
It makes sense that a perverted church would cause a man to make the creations he has in this game.  It just may be that evolution is not the only thing to fear this game teaching your children.